National Smile Month 2021!
20/05/2021
#NationalSmileMonth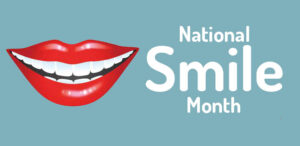 Between 17 May and 17 June 2021, we want you to join us and make a positive difference to the oral health of millions of people. National Smile Month (NSM) is our (and your) chance to promote positive oral health messages throughout your local community and help put a smile back on so many faces.
With your support, NSM reaches more than 50 million people each year and is the biggest and most effective annual reminder of the importance of good oral health.
But there is still more work to be done…
A quarter of all children starting school have tooth decay
Around a quarter of all adults say they have not visited a dentist in the past two years.
A quarter of adults don't brush their teeth twice a day and over four-fifths of the population have at least one filling.
How you can support:
Read more from our blog here.
< Back to blog