Dr Dennis Aydan Joins The Link Dental
21/07/2020
The Link Dental Surgery is delighted to share its new addition to the team, Dr Dennis Aydan.
Dr Dennis joined us in July 2020 and is accepting patients on referral basis privately for consultation and treatment.
Experience
Dr Dennis graduated from Copenhagen Dental School (Denmark) and has been practicing private dentistry in the UK for over 10 years.He has extensive postgraduate knowledge in Restorative, Cosmetic Dentistry and Smile Makeovers including Crowns, Veneers, Composite edge bonding, Dental Implants and Invisalign. 
Over the years, Dr Dennis has developed a strong special interest in Endodontics (root canal treatment) and has gained valuable interest and experience in dealing with a variety of complex clinical endodontics problems including re-treatment of failed root canals, curved or blocked root canals as well as surgical Root Canal Treatments. Dr Dennis holds a Masters Degree, passed with distinction, in Endodontics from the prestigious Kings College London.
Dr Dennis has also a very strong interest towards Dental Implants. He has completed several extensive and advanced implantology courses and he performs advanced procedures such as bone grafts and sinus lifts. He is attending his 3rd and last year towards a Masters Degree in Implantology.
Dennis is a very caring and compassionate clinician and always strives to provide the highest quality of treatment and believes every patient deserves exceptional standards.
Equipment
Dr Dennis will be using a brand new state of the art operating dental microscope. This is shown to enhance the success rate and outcome of root canal treatments.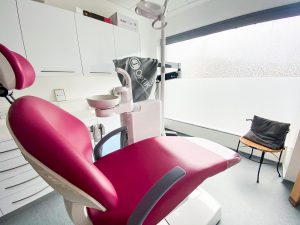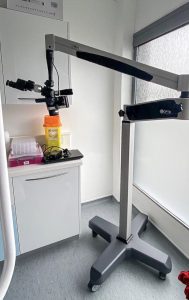 Bookings
To book a consultation with Dr Dennis Aydan, please get in touch today.
< Back to blog